LHB Profile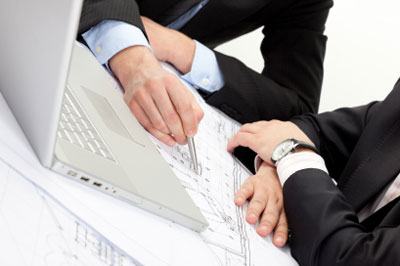 LHB Is an architecture firm that was established in 2006 by Larry Black, AIA after 30+ years (retiring from the Pentagon in 2004), of Federal Architectural Excellence highlighted by numerous Commander in Chief Awards. Located in our nation's heartland community of Elizabethtown, Kentucky, the architectural firm is supported with landscape architects, structural, civil, geotechnical, mechanical, and electrical engineering consultant partners as part of the LHB Team.
Larry Black has been a leader for the Federal Government in establishing Design Standards of Excellence; Army Communities of Excellence (ACOE); and Installation Design Guide Standards (IDG). Larry has applied innovative "green" sustainable design since the 1970s and believes these characteristics to be essential components of all projects, both big and small.
The firm designs architecture that is unique and uplifting, fulfills the owner's budget, enriches surrounding context, and provides delight for inhabitants. LHB designs reflect a careful exploration and response to the owner's needs, wants, and dreams. LHB prefers to explore unique and appropriate solutions for each project to fit with the occupants into their community. The local grown Kentucky sustainable style is hand crafted together to exceed each owners expectations.
Using multiple listening sessions, design charrettes, Building Information Modeling (BIM) using current 3D Revit computer applications, and other owner involvement tools, LHB has pioneered interactive techniques for bringing clients and users into the design process and enriching its architecture by their involvement.
In this age of increasingly complex and costly projects, LHB is proud of its proven ability to effectively manage complex projects and diverse teams of architects, clients, engineers, specialty consultants, and contractors.
The firm offers the following services: master planning and community design; feasibility studies; budget and cost analysis; architectural programming; architectural design; LEED and component life-cycle cost analysis; interior design of finishes and furnishings; Kitchen design; landscape design; project management; and occupancy operations.
LHB Teams 90+ years of experience spans commercial, medical, religious, civic, and military buildings. The firm also designs quality private residences.
Approach
The core of the LHB Team approach is empathy for clients, the site, and the team that gathers to construct the building. LHB recognizes that a changing society calls for fresh responses. This may require reinterpretation of tradition, an expression of contemporary culture, or sometimes a spectacular invention that attracts attention in its own right. Architectural empathy requires a distinct response in art, detail, and function. This particularity is achieved in each project through study of physical and social history, climate, and client culture. The firm involves clients in its design process, and attends to their needs, desires, and budget concerns. This results in development of project designs that are responsive and diverse from community to community. The details of LHB designs delight the eye to craft materials together with solidity and authority. Construction quality, life-cycle efficiency from cradle to reuse birth again, energy conservation, and sustainability are important goals.
Design Process
The LHB Team partners begin design by absorbing complex information about the precise needs of its clients to discover their requirements and their joys. The design process is one of inquiring and listening. A search for needs, wants, and dreams are incorporated with function and form design/ construction. The LHB Team provision for the needs of people is integral to the beauty of a building.
Proven methods are used to include people in the design process as simple as one-to-one conferences or as elaborate as full scale design workshops involving committees and large groups of users. LHB has used interactive listing sessions from large churches to communities to Hear, Understand, and Acknowledge, (HUAH!).
Religion Design
LHB has devoted over 30+ years to the study of religious architecture, exploring the qualities of sacred space, and establishing liturgical guidelines for religious buildings. Of special focus is the power of architecture to create layers of allure that lead from the familiar toward the transcendent. Religious projects have sought to keep one foot firmly in tradition while stepping with the other into the ever evolving future of religion.
See the LHB current church project references.